GPS bracelet watch for prisoner /GPS Watch Tracker/GPS Watch Bracelet:
Using GPS/ Beidou and GSM/GPRS networks combined with real-time positioning and data transmission, and tamper evident watchband
Our GPS watch support heat rate checking ,Steps Counter
Model: W578B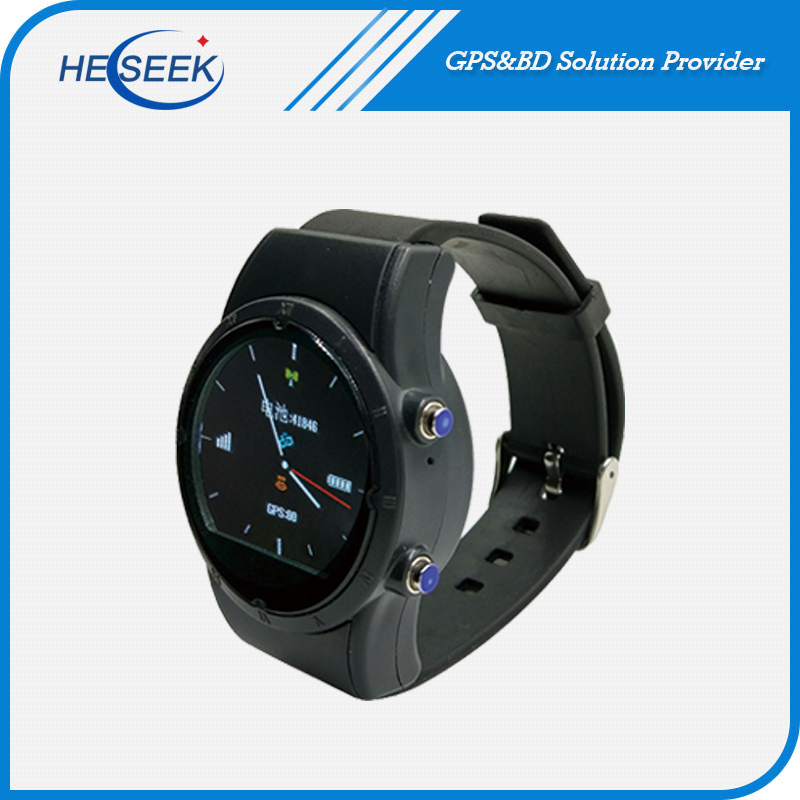 Function
(1) GPS bracelet: built-in GSM/GPRS communication module to realize data exchange.
(2) GPS bracelet: waterproof grade IP67.
(3)GPS bracelet: can realize the automatic tracking, reporting position information, automatic alarm, automatic alarm system and reporting information, interactive platform, system configuration and other functions.
(4)GPS bracelet have received the service under the background of information display function.
(5) Real-time query location
(6) SOS emergency call for help
(7) Electronic fence alarm
(8) The anti demolition function: non authorized strength or damage, will continue to send alarm signals, while recording time information
(9) Low voltage alarm: low voltage will prompt the charge, at the same time upload low voltage information, in order to charge in time (10) Built in acceleration sensor
(11) Power monitoring: timing power information upload Wristband
(12) Display: display time, support customized services.
(13) Button function: light TFT display. Button commands can also be used for SOS
(14) Ultra low power consumption, long standby time
(15) Support for mobile phone text messages
(16) Online system platform synchronization tracking
(17) Support the server to send multiple instructions simultaneously
(18) Alarm function
In the event of the following circumstances can be timely message or platform alarm (including but not limited to):
1, GPS bracelet (table) destruction (including strap is cut off, removing the isolated, etc.)
2, Lack of electricity.
3, The electronic watch positioning information display is allowed across the boundary, fast moving, close to a certain area, long time did not move.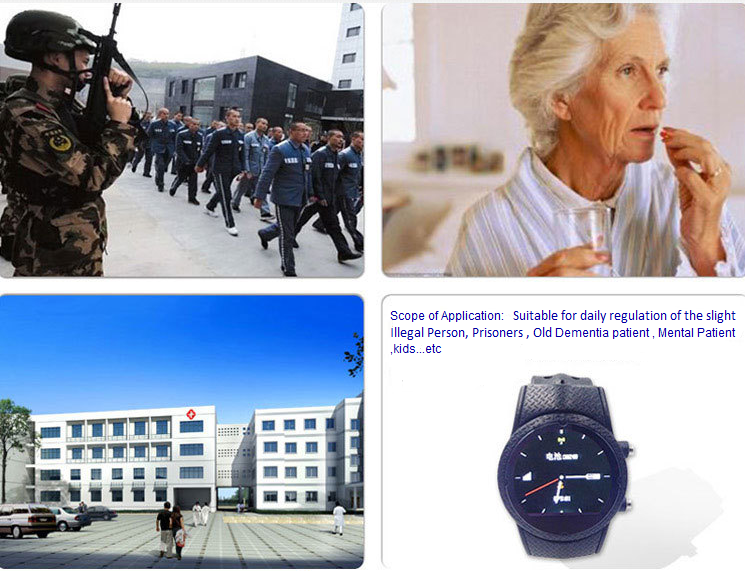 Specification:
| | |
| --- | --- |
| GPS module: | UBLOX |
| GSM / GPS antenna: | Built-in |
| GSM frequency : | 900/1800 or 850/1900Mhz (4 Band) |
| WIFI: 802.11B | 802.11B |
| Display Screen: | 1.22 inch TFT LCD 240*240 |
| Positioning accuracy: | 5-20 meters |
| Working charging voltage: | 5V DC |
| Working temperature: | -20 ℃ to +55 ℃ |
| standby current: | < 3 mA |
| SIM card: | Nano SIM card |
| Battery: | 650mAh |
| Port: | Magnetic Charging port |
| Heart Rate: | Support |
| IP grade: | IP67 |
| Steps: | Support |
| Battery working time : | High power 18 hours, Low power 48 hours |
| Watch fall off alarm: | Support |
| Watch wristband infrared optical fiber: | Support |
Products details Pictures: